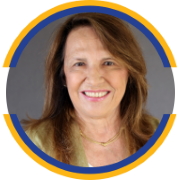 Joanne Spadoro
President and
Chief Executive Officer
Joanne has been in the in vitro diagnostics / medical device field since 1990. During the course of her career and prior to the founding of her consulting company, ponTemDx, LLC, Joanne has held various executive roles and has been responsible for the development and commercialization of many novel, clinically important products. As Senior Vice President of Product Development and Operations, Joanne was a member of the executive team at Roche Molecular Systems that launched the first commercial PCR based products worldwide for infectious disease diagnostics, viral load monitoring, and blood screening applications. Subsequently, at Immucor, as CSO and Worldwide Vice President of Operations, Joanne guided the organization through the development and FDA approval of the first molecular immunohematology test for the detection of extended blood antigens. Joanne's broad understanding of diagnostics includes product development, operations, quality systems, clinical affairs, regulatory affairs, and business development. Joanne has a B.A. degree in biological sciences from Douglass College and a Ph.D. in cell biology from the University of Connecticut.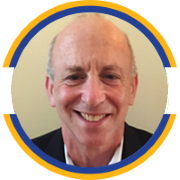 Don Straus
Founder, Chief Scientific Officer
Don previously founded Rapid Micro Biosystems, a commercialization-stage venture-backed company, at which he served as a Director. Don served as VP of Research at these companies for 9 years. At both First Light and Rapid Micro he identified the target markets, invented the core scientific technology, built the founding teams, developed the initial product concepts, led IP development, and managed development of the initial product prototypes. His prior research experience includes projects in molecular and microbial detection technologies, genomics, molecular biology, enzymology, and developmental biology. Don was Assistant Professor of Biology at Brandeis University, did post-doctoral work at Massachusetts General Hospital, earned a doctorate in Biochemistry and Molecular Biology from Harvard University, and received a B.S. in Chemistry from University of California, Berkeley.