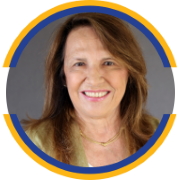 Joanne Spadoro
President and
Chief Executive Officer
Joanne has been in the in vitro diagnostics / medical device field since 1990. During the course of her career and prior to the founding of her consulting company, ponTemDx, LLC, Joanne has held various executive roles and has been responsible for the development and commercialization of many novel, clinically important products. As Senior Vice President of Product Development and Operations, Joanne was a member of the executive team at Roche Molecular Systems that launched the first commercial PCR based products worldwide for infectious disease diagnostics, viral load monitoring, and blood screening applications. Subsequently, at Immucor, as CSO and Worldwide Vice President of Operations, Joanne guided the organization through the development and FDA approval of the first molecular immunohematology test for the detection of extended blood antigens. Joanne's broad understanding of diagnostics includes product development, operations, quality systems, clinical affairs, regulatory affairs, and business development. Joanne has a B.A. degree in biological sciences from Douglass College and a Ph.D. in cell biology from the University of Connecticut.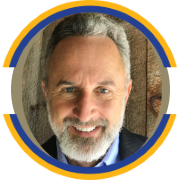 Joseph Turgeon
Chief Operations Officer
Joe is Chief Operations Officer and responsible for Engineering and Manufacturing Operations. Prior to joining First Light, Joe held positions in several medical device companies, including 454 Life Sciences, Nanogen, Quest Diagnostics, and Dade-Behring. Joe's responsibilities included leadership roles in Engineering, Manufacturing Operations, Field Service, and Quality Assurance. Additionally, Joe has extensive experience leading start-up organizations that were acquired by large diagnostic companies such as Quest Diagnostics and Roche Diagnostics. Joe holds a B.S degree in Manufacturing Engineering from the Wentworth Institute of Technology
Sandra Krieg
Chief Financial Officer
Sandra has worked in the Accounting / Finance field for 35 years. Prior to her tenure at First Light Diagnostics, Sandra was the Director of Financial Operations at Insta-Care Pharmacy Services and was a consultant with the Malley and Franey Financial Group. While consulting, Sandra's clients included telecommunications, software, pharmaceutical, and life sciences companies. Sandra initially consulted for First Light Diagnostics before joining the company in 2015. Sandra has a B.S. degree in Accounting from Merrimack College.