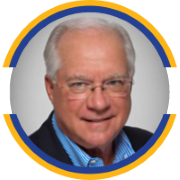 Following executive positions at Baxter Healthcare Corporation and American Hospital Supply, William "Bill" Moffitt led the point-of-care company I-Stat Corporation from its early research phase through commercialization and IPO to a premium acquisition by Abbott Labs in 2003. He subsequently took the clinical microbiology company Nanosphere through the development stage and IPO to sales, retiring in 2013. Bill serves on five Boards of Directors, three in the UK. Bill joined the First Light board in August 2017.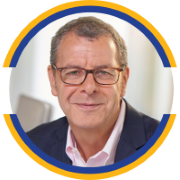 Mr. Thierry Bernard is the CEO of QIAGEN. Mr. Bernard joined the QIAGEN team in February 2015 from bioMérieux, where he served in roles of increasing responsibility for 15 years, most recently as Corporate Vice President, Global Commercial Operations, Investor Relations and the Greater China Region. Prior to joining bioMérieux, he served in management roles in multiple international environments. Mr. Bernard is a member of the Boards of Directors of three privately held U.S. companies, AdvanDx, HepatoChem and more recently, Daktari Diagnostics, where he also served as CEO. He has earned degrees from Sciences Po (Paris), Harvard Business School, London School of Economics and the College of Europe and is a member of French Foreign Trade Advisor
Dr. Sal Salamone is the founder of Saladax Biomedical which is a company dedicated to the development of Therapeutic Drug Management (TDM) assays in the field of oncology and companion diagnostics. Saladax has launched numerous TDM oncology drug assays and supported clinical studies on their effective use. Dr. Salamone has more than 30 years' experience in the health care and medical device industries. Prior to founding Saladax he was Senior Vice President of R&D at Orasure Technologies where he developed rapid point of care tests in the infectious disease and drugs of abuse areas. Before Orasure he was Vice President of Research and Development at Roche Diagnostics, where he was responsible for North American research and development efforts for the Laboratory Systems Division. Dr. Salamone's efforts during his 17-year tenure at Roche resulted in the launch of seven major reagent product lines, comprised of more than 70 FDA approved products and more than 200 instrument applications. Dr. Salamone is well published in the field with more than 70 peer-reviewed publications, numerous book chapters and is also the holder of 42 issued US patents. He serves on the boards of several companies, is a reviewer for several scientific journals, participates on NIH study sections for SBIR-STTR grants and often is an invited speaker at major conferences. Dr. Salamone received two bachelor's degrees from Villanova University, a master's and a Ph.D. degree from Rutgers University and was a SERC Post-Doctoral Fellow at Oxford University.
Tripp Peake co-founded Long River Ventures in 2000 and has served as a General Partner in all three Long River Ventures funds with a total of $70 million under management. Tripp invests primarily in B2B software and internet companies in a range of sectors including media, telecom, business services, and healthcare. He has been lead investor and/or board member at numerous companies including Diameter Health, Extreme Reach, Health Guru (acquired by Kitara Media), Machine Metrics, Optasite (acquired by SBA Communications), Profile Systems (acquired by Comergent), Protedyne (acquired by LabCorp), Sovereign Hill Software (acquired by Dataware), and Western Mass Radio Group (acquired by Pamal Broadcasting).
Immediately prior to Long River, Tripp was a partner at Kestrel Venture Management, where he focused on the management of the Mass Ventures Equity Fund, a $14 million early-stage fund established in western Massachusetts in 1997. Before joining Kestrel, Tripp was co-founder and CEO of two venture development consulting companies: Mass Ventures, based in Amherst, MA and associated with the University of Massachusetts; and Science Park Associates, based in New Haven, CT and associated with Yale University. Both of these companies provided university spin-offs and regional entrepreneurs with strategic and financing advice and helped raise over $50 million in private equity for 18 different early-stage ventures. Tripp holds a B.A. from Dartmouth College and an M.B.A from Yale University.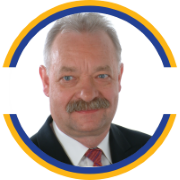 Peter Kaspar has over 40 years experience in life sciences and diagnostics. As a member of the Executive Committee of bioMérieux, he was responsible for the Molecular Diagnostics Unit, Global Research & Development and subsequently the Microbiology Unit. Prior to bioMérieux, he spent a significant part of his career with Roche Diagnostics (formerly Boehringer Mannheim GmbH) in Europe, Latin America, and the US, with responsibilities in strategy, business development, and R&D management.    Peter also has a deep understanding of the public health sector from his former role in the  FIND Diagnostics management team, a Geneva-based non-profit organization. Presently he serves as a non-executive director and advisor to several companies in the biotech and health sector. He holds a Ph.D. in biochemistry from the University of Muenster in Germany,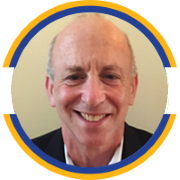 Don previously founded Rapid Micro Biosystems, a commercialization-stage venture-backed company, at which he served as a Director. Don served as VP of Research at these companies for 9 years. At both First Light and Rapid Micro he identified the target markets, invented the core scientific technology, built the founding teams, developed the initial product concepts, led IP development, and managed development of the initial product prototypes. His prior research experience includes projects in molecular and microbial detection technologies, genomics, molecular biology, enzymology, and developmental biology. Don was Assistant Professor of Biology at Brandeis University, did post-doctoral work at Massachusetts General Hospital, earned a doctorate in Biochemistry and Molecular Biology from Harvard University, and received a B.S. in Chemistry from University of California, Berkeley.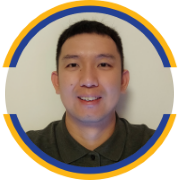 Dr. Keya Zhang is the Executive Director of Corporate Strategy and Business Development at Sansure Biotech, Inc., a leading IVD company in China. At Sansure Biotech, Keya leads a cross-functional team of scientists, medical specialists, and commercial experts to formulate concrete, actionable corporate strategies and R&D roadmaps. He also is responsible for Sansure's investment, M&A, and licensing activities, and has played a critical role in its investment in, and strategic collaboration with, innovative IVD companies such as QuantuMDx, Genemind, Singlera, and First Light Diagnostics.
Prior to joining Sansure, Keya served as Director of Corporate Strategy at Genscript, where he worked on a wide range of commercial and R&D projects spanning synthetic biology, cell and gene therapy, as well as antibody drugs. He also previously worked as a Research Scientist at DuPont in the field of industrial enzymes, synthetic biology and gene editing. Keya obtained his Ph.D. in Chemistry at the University of Chicago.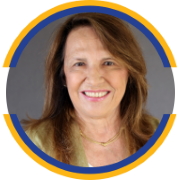 Joanne Spadoro
President and
Chief Executive Officer

Joanne has been in the in vitro diagnostics / medical device field since 1990. During the course of her career and prior to the founding of her consulting company, ponTemDx, LLC, Joanne has held various executive roles and has been responsible for the development and commercialization of many novel, clinically important products. As Senior Vice President of Product Development and Operations, Joanne was a member of the executive team at Roche Molecular Systems that launched the first commercial PCR based products worldwide for infectious disease diagnostics, viral load monitoring, and blood screening applications. Subsequently, at Immucor, as CSO and Worldwide Vice President of Operations, Joanne guided the organization through the development and FDA approval of the first molecular immunohematology test for the detection of extended blood antigens. Joanne's broad understanding of diagnostics includes product development, operations, quality systems, clinical affairs, regulatory affairs, and business development. Joanne has a B.A. degree in biological sciences from Douglass College and a Ph.D. in cell biology from the University of Connecticut.
Norm Gitis
Board Observer

Dr. Norm Gitis obtained his Ph.D. in Mechanical Engineering from the USSR Academy of Sciences in Moscow. He immigrated to the US in 1989 and was a visiting professor at MIT until IBM moved him to San Jose, where he worked in the computer industry. Norm was the founder, President, and CEO of two highly-profitable test-instrumentation companies. Both have been acquired by leading corporations with high multiples. He was twice named the CEO of Top 20 Fastest Growing Private Companies in Northern California by the Business Journal. Norm is a life member of the engineering society of India and is a visiting professor at two universities in China. Norm has authored over 150 scientific papers, three books, and two dozen patents. He also chaired and organized numerous international scientific conferences. In parallel, Norm has been active in IP and product quality protection and has been a star expert witness in courts of Amsterdam, Berlin, Boston, London, Phoenix, and San Jose. Norm serves on the Board of Directors of Life Science Angels, where he also chairs a med-device committee and two med-tech stealth-mode start-ups in the oncology and cardiology spaces.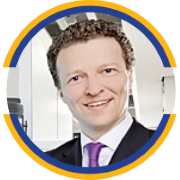 Florian Kainzinger
Board Observer

Florian Kainzinger serves as a Managing Partner and Founder of Think.Health Ventures since 2015. The boutique Venture Capital firm focuses on early stage healthcare projects and currently supports ten companies in its portfolio.
Before joining Think.Health Ventures, Mr. Kainzinger has been Chief Executive Officer (CEO) of Labor Berlin between 2011 and 2015, the joint diagnostic organization of Charité – Universitätsmedizin Berlin and the Vivantes Network for Health Group with more than 400 employees on 12 sites in Berlin.
Prior to Labor Berlin, Mr. Kainzinger worked at Roland Berger Strategy Consultants, serving hospitals and pharmaceutical clients in Germany and Europe. He holds a master's degree from the University of Munich (Dipl.-Kfm.) and a Ph.D. in health economics from the Charité – Universitätsmedizin Berlin.