Joanne Spadoro
R&D Advisor
In vitro diagnostics / medical device expert with 20 years experince developing and commercializing products
Joanne has been in the in vitro diagnostics / medical device field since 1990.  During the course of her career and prior to the founding of her consulting company, ponTemDx, LLC, Joanne has held various executive roles and has been responsible for the development and commercialization of many novel, clinically important products. As Senior Vice President of Product Development and Operations, Joanne was a member of the executive team at Roche Molecular Systems that launched the first commercial PCR based products worldwide for infectious disease diagnostics, viral load monitoring, and blood screening applications.  Subsequently, at Immucor, as CSO and Worldwide Vice President of Operations, Joanne guided the organization through the development and FDA approval of the first molecular immunohematology test for the detection of extended blood antigens.  Joanne's broad understanding of diagnostics includes product development, operations, quality systems, clinical affairs, regulatory affairs, and business development.  Joanne has a B.A. degree in biological sciences from Douglass College and a Ph.D. in cell biology from the University of Connecticut.
Tony Shuber
R&D Advisor
An accomplished, innovative, senior executive with over 20 years of experience in the development of sophisticated diagnostic products and services within the clinical laboratory and biotech industry.
Mr. Shuber is an accomplished, awarded professional in the field of Molecular Biology.  A Senior Biotech/Life Science Executive, he is renowned for strategic vision and innovation within Diagnostics and Applied Genomics focused on novel products/breakthrough and commercialization.  Mr. Shuber brings over 25 years of experience in both Diagnostics and Biotech.  Most recently Mr. Shuber was VP and Chief Science Officer of Nabsys Inc. where he developed the clinical strategy for the application of Structural Variation analysis in oncology.  Prior to Nabsys, Mr. Shuber was the Chief Technology Officer at Ignyta where he identified a novel platform for CTC enrichment for a liquid biopsy associated companion diagnostic approach.  Prior to Ignyta, Mr. Shuber was Chief Technology Officer and Co-Founder of Predictive Biosciences and led the company's overall scientific efforts and applied research team in developing the first non-invasive diagnostic test that combined protein and DNA analysis in a single assay.  Mr. Shuber also previously served as Co-Founder, Executive Vice President and Chief Technology Officer for EXACT Sciences, where he received the Colorectal Cancer Network associated Outstanding Scientific Achievement Award for the development of proprietary sample preparation and analytical technologies for the early detection of colorectal cancer.  Prior to Exact he directed and managed the Technology Development group at Genzyme Genetics where he spearheaded from development to commercial launch multiple DNA-based diagnostic tests offered in the CLIA approved Genzyme Genetics Laboratory.  Mr. Shuber began his commercial career at Genetics Institute where he spent six years as a bench scientist focusing on the heterologous expression of human genes in bacteria for therapeutic applications.  He holds over 50 granted US patent applications and has authored over 35 peer-reviewed publications in such prestigious journals as The New England Journal of Medicine.  He earned his undergraduate (BS in Biology) and graduate (MS in Molecular and Developmental Biology) degrees from Marquette University, Milwaukee, Wisconsin.
Russ Wedemeyer
Commercial
Mr. Wedemeyer is the Founder of FeedbackSTAT, a full-service market research and business development company that focuses exclusively on the healthcare and biotech industries
After spending 14 years with Abbott Diagnostics, holding numerous management positions within the company in sales, product development, training, and business unit management for national accounts, Mr. Wedemeyer was then privileged to be a part of the startup team at Ventana Medical Systems.  In 1994 Mr. Wedemeyer created and launched FeedbackSTAT, a full-service market research and business development company, focused exclusively on the biotech and healthcare markets.  Our experienced team executes projects in the fields of molecular biology, clinical chemistry, veterinary diagnostics, anatomical pathology, DTC (Direct-to-Consumer) and POC (Point-of-Care) testing.
Dr. Charles Root
Reimbursement
Dr. Charles Root is CEO of CodeMap, LLC.  He has provided laboratory coding and reimbursement information to healthcare providers and manufacturers for over 22 years regarding compliance, coding and economic issues.
CodeMap's clients include more than 50 diagnostic test manufacturers and over 1,500 health care providers (hospitals, independent laboratories and imaging centers) who rely on CodeMap publications, compliance training, and advisory services.
.
Dr. Jorge Leon
Strategy and Clinical Affairs
Dr. Leon was one of the visionary founders of the molecular diagnostics lab offering at Quest Diagnostics.  He has pioneered the development of molecular diagnostics, gene sequencing and pharmacogenomic testing over the last 30 years.
Dr. Leon currently provides advisory services for diagnostic and pharmaceutical businesses, assessing and evaluating new technologies and developing companies with solid business plans. This includes catalyzing the development and commercialization of new products.  Dr. Leon is the President and CEO at Leomics Associates, was the Vice President of Applied Genomics at Quest Diagnostics and the CSO and Senior Vice President of Business Development at NEN Life Sciences.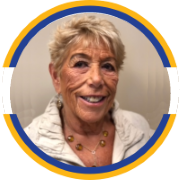 Fran White
Regulatory Affairs
Fran White is the founder and President of MDC Associates, an FDA/ISO regulatory and quality assurance consulting company providing a broad range of support services to the in vitro diagnostic industry.   The company was founded 30 years ago.  Under Fran's direction, the company has grown, representing several in vitro diagnostic companies.  MDC has obtained FDA pre-market clearance for more than a 100 products including products for C. difficile.   Prior to founding MDC Associates, Ms. White worked in the field of medical clinical microbiology and then joined Gibco Laboratories.  At Gibco Laboratories, Ms. White served in a variety of leadership roles in regulatory affairs, quality assurance customer and technical Services.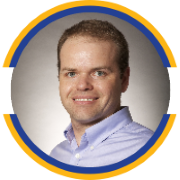 Mark Severns
Marketing Communication
Marketing expert with more than 25 years of Sales and Marketing expertise across a variety of industries. 
Mr. Severns provides strategic marketing insight to small and medium-sized businesses across a variety of regulated industries.  Previously, Mr. Severns held marketing leadership positions at Rapid Micro Biosystems and Emptoris – IBM, where he lead successful product launches and growth across industry awareness metrics and lead acquisition. He has leveraged innovative marketing strategies to help smaller companies navigate the modern complexities of online, inbound and outbound marketing.  Mr. Severns is currently the president of Severns Consulting, Inc. 
Tom Meyers
Intellectual Property
Mr. Meyers has over 20 years of experience representing the industry leaders in life science.
Tom Meyers has over 20 years of experience representing the industry leaders in life science. He is internationally-recognized for his experience in creating, implementing and monetizing effective patent strategies. Tom leads the Intellectual Property Group at Brown Rudnick and is the co-Leader of the Firm's multidisciplinary Life Sciences initiative.
Tom represents public and private companies, investors, and academic institutions in the life sciences arena. His portfolio of life science companies spans diagnostics, medical devices, life science tools and technology platforms, genomics, and therapeutics.
Before joining Brown Rudnick, Tom was a partner at Testa Hurwitz & Thibeault LLP and later Chair of the Intellectual Property department at Sullivan & Worcester LLP. From 2004 – 2007, Tom served as Vice President and General Counsel of Helicos BioSciences Corporation, where he directed and implemented patent and legal strategies and played a significant role in that company's successful IPO.
Tom speaks and writes extensively on patent and licensing matters, and presents frequently at major pharma and life sciences meetings. He advises investors, funds, and leading executives on strategies for monetizing intellectual property assets. For the past 14 years, Tom has served as an adjunct professor of law at Suffolk University Law School; and most-recently at MIT.